"Education must not simply teach work – it must teach Life."
This Institution "The Oasis Public School" is a unmatchable gift to the Society.
The fundamental purpose of investment is to give the Children Basic education, Discipline, self Confidence to face the challenging world.
The making of human takes place here without any differentiation of Caste, Creed and Community.
I strongly believe Contribution to the country begins in the quality education, thereby creating literates and self sufficient society . The Future of India is in the hands of the young children in the school, hence the nurturing of those citizens in right direction is the mission of our school. We expect the parents to Join hands with us in this Mission and support us to bring in a better community.
Mr. W.R. Mahendra Varman, B.A.,
Chairman
"INTELLIGENCE PLUS CHARACTER IS THE GOAL OF TRUE EDUCATION."
Education must train a human for quick, resolute and effective thinking, We must remember that intelligence is just not enough. Intelligence plus character – that is the goal of True Education.
Mr. D. Manohar Lal, B.Sc.,
VICE CHAIRMAN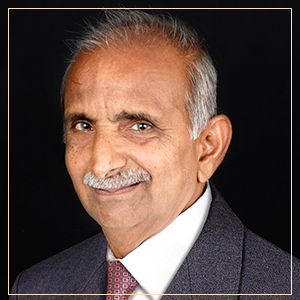 "THE SCIENCE OF TODAY IS THE TECHNOLOGY OF TOMORROW."
Today's world is full of competition and neither we know whether the competition is healthy nor with whom we are competing.
Our school prepares young kids to face this world with their skills sharpened and with their potential upgraded to the maximum, with ultimate exposure to the technology but grounding their feet in nature too.
Learning by doing is the mantra of our school. Starting from sports to Agriculture and farming the kids are given exposure and first-hand experience.
The students have an international level of exposure to a world-class infrastructure to develop their Physical, Emotional, and moral values to be a better citizens of tomorrow.
Mr. W.M. Kamal Raghavan, B.E., M.S.(London),
MANAGING TRUSTEE & MANAGING DIRECTOR
CORRESPONDENT'S MESSAGE
The Oasis Public school (TOP School) is an Educational Oasis in the Vellore district. Oasis is Blessed by God in the Deserts and it is Unique and one of a kind. Exactly like that, we at our school have lots of unique features which will be experienced by the Parents and Students in the years to come.
Our Motto is " We teach to Live" hence we inculcate language skills, Responsibilities, Righteousness, care for nature, and social values and make them Entrepreneurs instead of Employers.
We give individual attention to unearth the kid's potential without killing their passion. We have a dream to Change the Community, We will produce the cream (TOP School students) to serve the country. We request the parents to make the right choice for their loved ones.
Mrs. Vinodhini Yuvaraj, B.E., M.B.A.,
CORRESPONDENT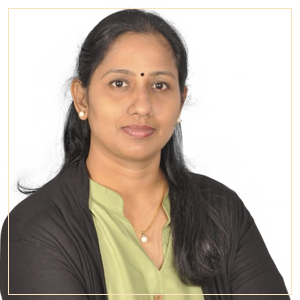 ---
BOARD OF DIRECTOR
"EDUCATION IS NOT THE PROBLEM, IT'S THE SOLUTION. EDUCATION IS NOT AN EXPENSE, IT'S AN INVESTMENT."
Investment in education yields significant development benefits. Education reduces poverty, boosts economic growth and increases income… To sum it up, education is one of the most important investments a country can make in its people and its future.
DR.PRABHAKARAN, MBBS, MD (PEDIATRICS)
DIRECTOR ACADEMY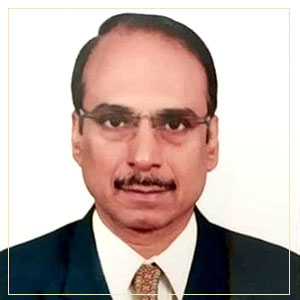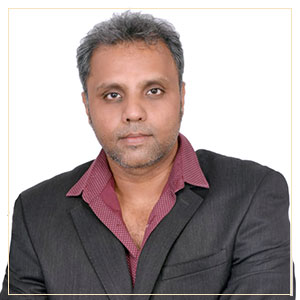 EVERY CHILD IS UNIQUE; THEREFORE THEIR EDUCATION SHOULD ALSO BE UNIQUE.
Children are individuals with unique talents, capabilities and aspirations. Children are social, creative & active. Each child's individuality will be recognized and respected. When children are valued, they will be confident to develop their own potential.
MR.YUVARAJ, B.E
DIRECTOR OF FINANCE & TREASURER
---
"DON'T STRIVE TO BE PERFECT, STRIVE FOR EXCELLENCE."
This is a blessed opportunity for me to serve as the First Principal of the Newly launched "The Oasis Public School". I assure all the parents and the community that our school will be the first of its kind to nurture the students to strive for excellence. We will sharpen their skills and unearth the human potential in them so that they are the best responsible citizens to serve our country with pride.
The transition time for students to settle in our environment will be a few weeks or months as the kid's exposure may be. I request the participation and cooperation of the parents so as to take your kid forward and accomplish your dream as well as our purpose to serve you.
"Make it a great day or not the choice is Yours."
Mrs. R.Bernandet Bharathi, M.Sc Chemistry.,M.Sc Biochemistry, M.Phil., B.Ed.,
PRINCIPAL